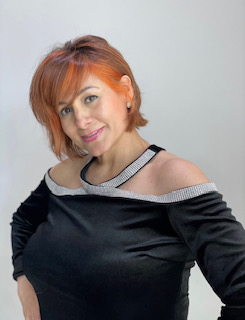 Rachel
Stylist
Rachel is a hairstylist who has been in the beauty industry for over 20 years.  She enjoys the opportunity to apply her experience, education and love of this profession to give each guest an enjoyable relaxing and satisfying salon experience.  Her passion for color and cut is evident in her work and fearless transformations that she does each day with her guests.
Her hobbies include exercising, reading, gardening and spending time with her family.  One of her favorite things she loves to do is teach CCE to young children in her church.
Her mantra is:  good health is a balance of a happy mind and a peaceful body.
or call/text Rachel at 281-827-1749